Workforce Wellbeing Supports
In order to move the child welfare system forward, putting a trauma informed strategy continuum in place supports not only staff, but consumers and other caregivers. Viewing child welfare through a trauma informed lens allows organizations to implement strategies to prevent trauma, educate professionals and caregivers and support both the workforce and consumer when trauma does occur. A trauma informed continuum has several components including educating direct practitioners and addressing their secondary trauma, educating foster parents and kinship providers and other professionals in how trauma manifests in the behaviors of children and adults who encounter the child welfare system, investing in evidence based trauma focused therapies and understanding the impact of Adverse Childhood Experiences (ACES) on health and other outcomes. A4O has the expertise to help you implement multiple strategies to address this important issue that permeates child welfare
Implementation of recruitment strategies based on need established by data and team
Targeting specific communities and universities for recruitment
Work directly with universities to establish and enhance Title IVE BSW/MSW programs to recruit child welfare students
Recommend incentives and innovative strategies to recruit multi-generational experienced and millennial staff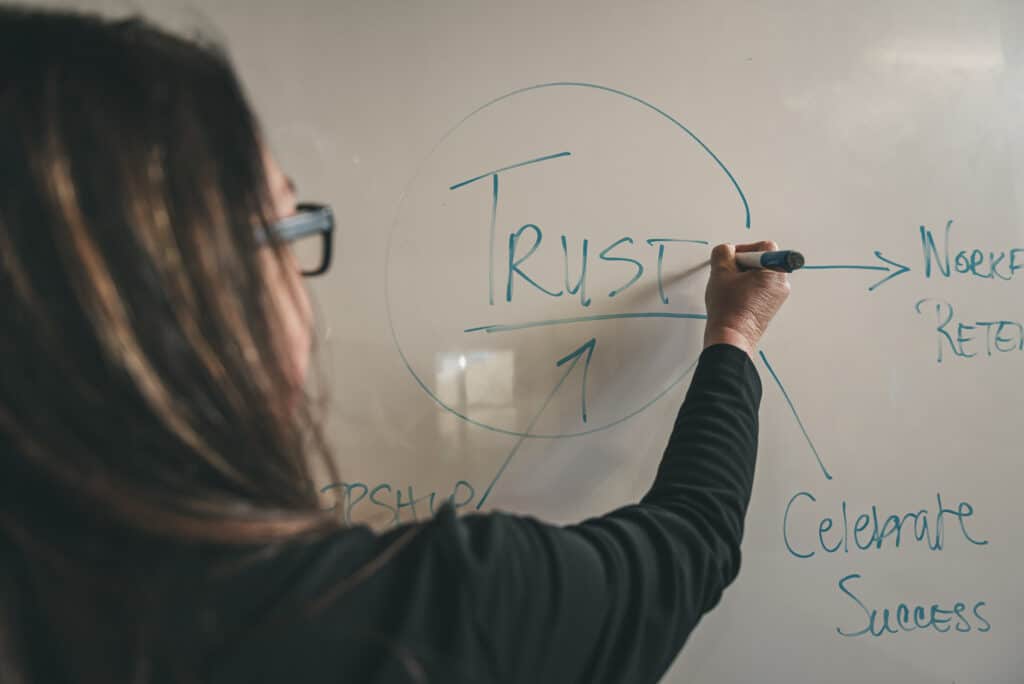 Establishing a structured for a continuously available hiring pool

Direct hiring process from Title IV-E programs to vacant positions

Increasing promotion transparency through competency based models

Business process assessment of root cause delays in hiring process and recommendations for improvement
Workforce Interviewing and Selection
Competency-Based Screening & Selection Model: Child Welfare Caseworker Competency-Based Screening and Selection Process, which has been tested and utilized to good effect by a variety of organizations in states such as Maine, North Carolina, Maryland and Michigan to name a
few
. This is considered a best practice according to the National Child Welfare Workforce Institute, and many organizations have utilized this model to hire direct practitioners, with demonstrated gains in job matching and long-term retention. The model, outlined below, involves rating applicants on ten competencies proven advantageous in the direct practitioner role, including interpersonal relations, adaptability, communication and observation skills, planning and organizing work, analytical thinking, motivation, self-awareness and confidence, sense of mission, and teamwork. See attachment 1 for components of the interview.
Workforce Stay Strategies & Onboarding
Stay interviews at 30/60/90 and 120 days
One on one performance conversations that address: agency climate/culture, strengths and talents, opportunities for growth, learning and development and innovation and continuous improvement 
Other Workforce Supports:
Leadership succession planning – identifying internal potential leaders and establishing plans to develop their leadership skills
New employee and veteran employee training plans, based on specific roles within the organization
Mentoring model for direct staff tenure one year or less
Intensive onboarding curriculum for transfer of learning from training, including in class and online training, one on one field observation and feedback
Organization-Wide Secondary Trauma Educational Sessions
A4O proposes educational training sessions for direct staff, supervisors, and managers/administrators related to secondary trauma. The secondary trauma training curriculum will help the groups above to define secondary trauma, understand the symptoms of it, the neuroscience of how it impacts executive function and therefore, critical thinking and performance and relationships, both at work and in their personal lives. The session will also focus on what individuals, organizations, and leaders can do to mitigate secondary trauma impact through a variety of strategies.  This session would include discussion of cultivating a learning environment through a positive organizational climate and culture, which will serve as the foundational education piece of Phase 3 outlined below.
 

Direct Staff session focus

:

Definition & impact of secondary traumatic stress (STS); identification of secondary traumatic stress; organizational, team and individual strategies to address STS; utilization of established trauma teams to support them and mitigate STS; personal action planning to implement strategies for themselves, how to support peers, and other solutions and ideas to share with leadership.
Supervisory/Manager session focus

: The supervisory/manager sessions will focus on organizational aspects of addressing secondary trauma. These include: Identification of secondary traumatic stress from supervisory/manager lens; impact of STS on the organization, team, and individual practitioner; how supervisors/managers can cultivate positive organizational climate & culture within their teams and throughout the organization and action planning to implement strategies within their teams.

Executive Team session focus: This will be a high-level overview and will focus on the organizational view of secondary trauma and its impact, as well as solutions. Session will include: Identification of secondary traumatic stress; impact of STS on executive function; impact of STS on the organization, team and individual practitioner; how leaders can cultivate positive organizational climate & culture and action planning to implement strategies within the organization. 
Implement Critical Incident Stress Management Model to address secondary trauma related to critical incidents. 
This includes a Peer Support Training Model and a Community Resiliency Training model. Implementing a Critical Incident Stress Management Model
In addition, A4O will facilitate connecting your organization with the Critical Incident Stress Management (CISM) peer support model, which is a structured intervention protocol utilized for traumatic events. Components of this model include debriefing, diffusing, grief and loss, pre-crisis education and support post event. This can be utilized around a specifically difficult case, child fatalities, serious injuries, and other complex, highly difficult situations that occur with in child protective services and other health and human services programs.
Establishing a Workforce Wellness Workgroup
A team focused on workforce needs is critical to cultivating a positive and transparent organizational culture that keeps direct practitioners. This team would be comprised of direct practitioners from each area familiar with current organizational climate. Resilient workforce teams will meet on a regular, ongoing basis. A4O would facilitate the initial meetings as a neutral party to establish ground rules, provide structure and encourage staff involvement. These early meetings will focus on mapping the organizational climate; brainstorm and grouping key themes such as concerns, strengths, and issues; and identify and implement possible solutions. This exercise allows both A4O and Cumberland County to identify and understand root causes of organizational climate issues. All information will be shared freely with leadership to create an environment allowing direct practitioners to have a facilitated conversation about concerns with leadership. This allows leadership to address issues immediately. Once the meeting facilitation transfers to the direct practitioners, A4O will continue to support team efforts to improve organizational culture and assist with any ongoing issues.
Establish threat assessment teams - Workforce Safety
Threat assessment teams exist to ensure social workers' safety. Comprised of a program administrator, resiliency specialist (if one is onboard), attorney, a member of human resources, and law enforcement, threat assessment teams are utilized when a social worker is threatened, a social worker's safety comes into question, or a family becomes particularly volatile. While their primary function focuses on the safety of threatened social workers, these teams also meet with the social workers to develop strategies that allow them to continue their work with the families, in the least restrictive way possible, without compromising their own safety or the safety of the organization. 
A4O will facilitate the implementation of the threat assessment teams through the following steps:
Establishing standing team members when a TAT is needed
Developing criteria for TAT use for managers, supervisors and direct practitioners
Training future-facilitators to facilitate and follow up after TAT's
Preparing and disseminating messages to staff to ensure understanding around TAT's