Donna is a social worker with more than 25 years of experience in child welfare, psychotherapy, casework, leadership, and teaching at the university level. She is committed to excellence in her work and inspires others to work together for real solutions.
Donna holds a Doctorate of Social Work (DSW) from Capella University in Minnesota. She also holds a Master of Social Work from University of North Carolina at Chapel Hill. She is a published author and speaker focused on topics related to human service and child wellbeing. She has continued to build her skills over her 25 plus years of service to individuals and communities. Donna has provided expertise on policy and training at the state level. She has served counties as a Child and Family Program Representative for the State of North Carolina. She is a Facilitator for Circle of Security Parenting, a rostered Child and Family Evaluator for the University of North Carolina at Chapel Hill, Child Medical Examination Program. She continues to provide therapeutic interventions for adults and children with mental health needs as a Licensed Clinical Social Worker.
Renee brings a vast amount of experience and knowledge with 30 years of Social Work experience.  This has been in several counties DSS agencies and as a past abuse and neglect consultant with the DHHS of NC.  Renee has depth of experience in policy, continuous quality improvement, leadership, and streamlining work processes to achieve safety, permanency, and well-being for children and families. Renee has been in many roles, including as a direct line social worker with a strong base in investigative assessments as a forensic investigator and interviewer.  After 13 years as a Social Work Supervisor of investigations, In-home and other areas in child welfare, Renee worked as a Social Work Supervisor III Quality Assurance Program across BCHHS Social Work Services.  Renee has also served as Program Manager Child Welfare with Buncombe County Health and Human Services with oversight of all child protective services investigation/assessments and On-call (CPS/APS/Intake).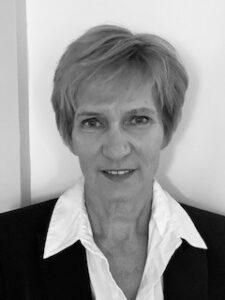 Mary Guilfoyle proactively and responsively has provided operational support, direct management and consultation services to mental health, social services and other types of community organizations for over 30 years. Her career started when she created and implemented a national child sexual abuse prevention program that was selected by the United States Department of Health and Human Services as one of the top 6 child sexual abuse prevention programs in the nation. She was called upon to provide consultation services to Police Departments, schools and parent organizations in their efforts to keep children safe. Currently in her work as a Regional Child Welfare consultant for the state of North Carolina Department of Health and Human Services she provides a wide range of consulting services for child welfare organizations to improve regulatory compliance and offer solutions on improving performance outcomes.
Thirty years of proven competence in child welfare social work, supervision, program management, training, program evaluations, case reviews, curriculum development, program and project implementation, trauma-informed practice, community engagement and technical assistance to assist any team in accomplishing goals and outcomes. Dee has been involved in developing child welfare curriculum development, including simulation. Dee has a Master's degree Teaching and Learning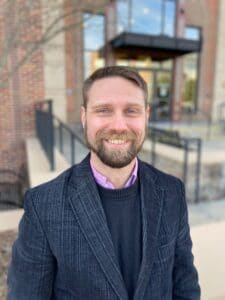 Dr. Kevin Marino has over 20 years of experience in mental health, substance misuse, forensic behavioral science, social work, fiscal operations and planning, and strategic leadership in public and private agencies. Currently he works in partnership with Western Carolina University and the tethered community of the Western 10 counties to provide cutting edge evidence-based training through the REAL Academy as it's founder. Training, education, workforce development and analysis innovations: "We build training for the people, by the people". This mission is operationalized by spending time with front-line staff, supervisors, administrators, and directors to gather feedback to customize trainings that improve decision-making and practical skills. REAL uses in person simulation, virtual simulation, an on-line self-paced platform to make earning CEU's easy for on-the-go life, and other innovative training technologies. Tethered Collaboration: Administration of public goods and services happens in a human ecology. A single organization cannot improve complex social issues alone. REAL Academy provides an internal and external assessment of collaboration health and fitness for your organization and community and the developmental strategies to improve relationships. Our clients have realized increases in value and trust amongst organizational members and with stakeholders in local agencies.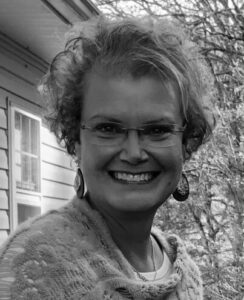 Results-driven Senior Management Consultant adept at helping public social work agencies improve operational efficiency, team productivity and employee motivation. Hands-on leader with exceptional organizational, critical thinking and prioritization skills. Offering 30 years of health and human services leadership experience and a passion for public child welfare. Subject matter expert in Expert in public child welfare, consulting, policy interpretation, training, staff leadership and management, and operational analysis
Dr. Angela Pittman – Vanderweide
Angela brings over 30 years' experience in progressively responsible executive leadership roles, including private, non-profit, state and local government. While the majority of Angela's experience is in executive leadership roles, she has also served as direct practitioner and supervisor within child welfare. Angela brings depth of experience and national expertise in health and human services leadership (neuroleadership model), workforce retention and support, addressing secondary traumatic stress, change implementation, capacity building, cultivating a resilient organizational culture and climate, organizational effectiveness, and operational management all directed at meeting organizational, fiscal, and client outcomes. In addition, she has over 20 years of university teaching and training development and delivery experience through various methodologies. Angela recently published an article entitled Leadership Rebooted: Cultivating Trust with the Brain in Mind which is based on the neuroleadership model.  Angela obtained her Doctorate of Social Work at the University of St. Thomas in St. Paul, MN in May 2020.